Fed up with feedback coming from 10 different places?
Centralise your feedback in one online board. Users add and upvote feedback directly. You quickly surface the most valuable product ideas.
Start 30 day free trial
Find out what your customers need and what your team has to say
Don't let valuable feedback from customers and team members get lost in different places. Or waste time trying to organise it yourself.
Collect feedback in one place from the start. Easily see what your customers and team really need. Build features that are an instant hit.
See use cases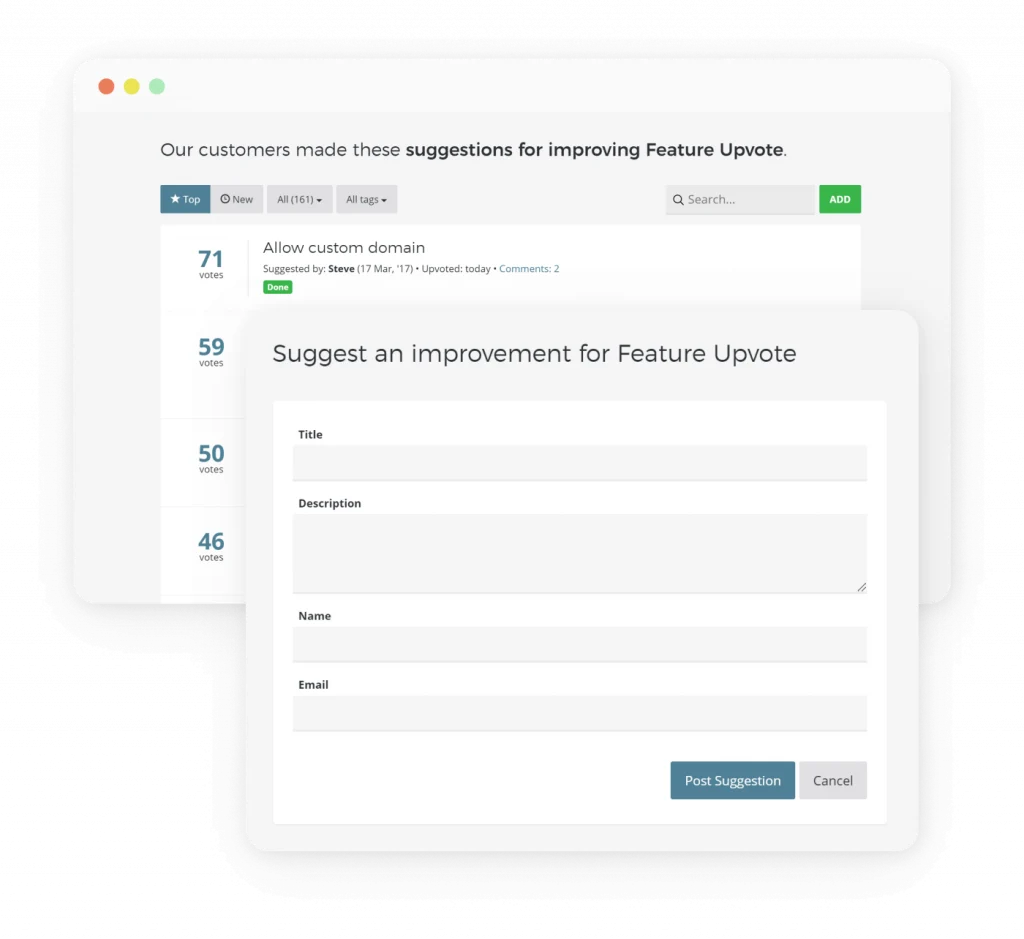 What we like about Feature Upvote is its simplicity. We looked at similar solutions, but they were much more complicated than they needed to be.

Sitebulb, desktop website crawler
More happy customers
How Feature Upvote Works
Create your branded product feedback board in two minutes. Make it private or public. Invite your customers or team members to help improve your product.
Customers or team members add their own ideas and upvote others. The most popular suggestions rise to the top of the list.
Completed ideas show as "DONE". Mark others as planned, under consideration or not planned. All contributors see that you care about their feedback.
See pricing
30 day trial, no credit card required
Why Feature Upvote?
Feature Upvote helps you establish a collaborative and transparent culture in your company that unleashes ideas and inspiration.
Everyone gets the chance to argue passionately about what your product needs. Everyone feels valued, even though they might not agree with your ultimate decisions on what to build.
How Feature Upvote compares to:
Spreadsheet
Trello
UserVoice
Get feedback from everyone
Improve your feedback process with idea boards that work for everyone.
Choice of more than 

10 languages

 for your product idea board
All boards optimised for different devices, including mobile
No login or Feature Upvote account required for contributors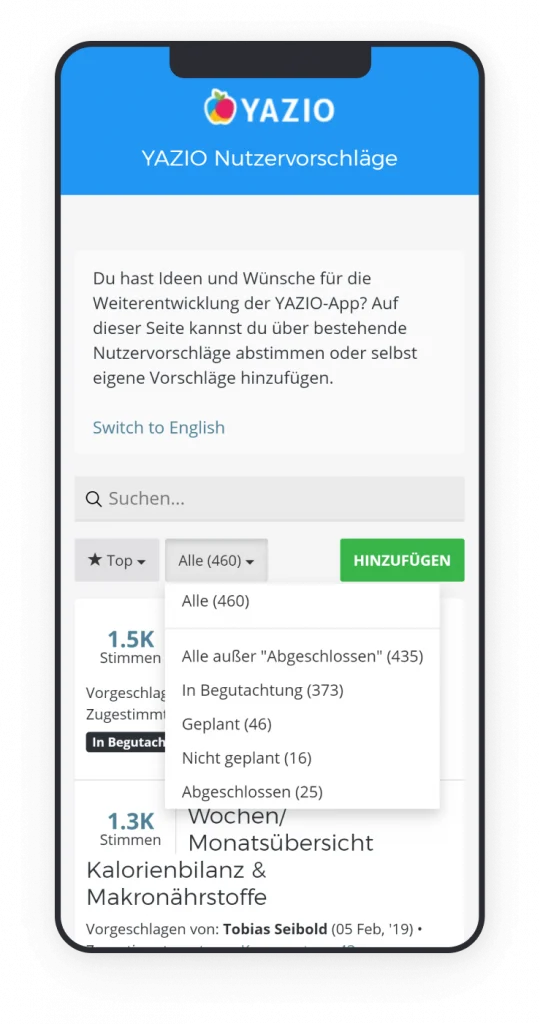 Still got questions?
Visit our help centre to find answers to your specific questions about Feature Upvote. Or email us.