Here are the 12 best product management podcasts available today.
The list includes product, tech, and business shows for product managers of all backgrounds and seniority. We chose podcasts that feature outstanding guests, actionable insight, and regular episodes.
Note we did not include shows like 100 PM, Fearless Product Leadership, or Build with Maggie Crowley. They're fantastic podcasts but have not published episodes in several months. We do recommend checking out their older content though.
Let's dive in. Here are the best product management podcasts today—in no particular order.
1. This is Product Management
Total episodes: 100
Episode frequency: twice a month
Approx. episode length: 30 min
In this podcast, Roddy Knowles talks with founders, product executives, and thought leaders about product management and business. The guests come from a wide range of companies, from Blinkist to Strava or Fidelity Investments.
Roddy is a skilled interviewer. Besides asking powerful open-ended questions, you'll often hear him summarize takeaways from his guests' answers. This helps drive home the key concepts from each interview.
You'll hear guests dive into the nitty-gritty of UX, analytics, and design, as well as broader aspects of business like leadership and positioning.
If you're looking for a tactical show without fluff, This is Product Management is for you. The interviews are direct and free of generic conversation.
Popular episode: Productizing Consulting is Product Management with Adam Judelson, VP of Product at Deloitte Consulting
2. Masters of Scale
Total episodes: 269
Publish frequency: bi-weekly
Approx. episode length: 30 min
The Masters of Scale podcast is hosted by Reid Hoffman, co-founder of LinkedIn, investor, and member of the Paypal Mafia.
As its title suggests, the podcast is about growth—how companies like Netflix, Starbucks, and Airbnb have gone from ideas to billion-dollar companies.
You'll hear about the ups and downs of the founders, their learnings, and the bold bets that propelled them to the top of their industries.
Masters of Scale is an immersive auditory experience. The interviews incorporate sound effects, original music, cameos, and narration from Reid himself. Think of them as audio documentaries rather than mere interviews.
"Most humans learn best through human stories. The more visual and sensory we make the ideas, the more they'll stick."

Reid Hoffman, talking about Masters of Scale
Popular episode: Instagram's Kevin Systrom: Keep it simple while scaling big
3. The Product Podcast
Total episodes: 547
Publish frequency: bi-weekly
Approx. episode length: 30 minutes
The Product Podcast from Product School has an impressive 500+ episodes under its belt.
The guest list is remarkable: product leaders from Facebook, Google, Spotify, Twitch, Lyft, Coinbase, and many more.
The show breaks down episodes into thematic seasons. Season 6 featured product management authors like Nir Eyal and Dan Olsen. Season 8 was about leadership. And the latest—season 10—brings forth women in senior and executive roles at top tech firms.
This is a podcast both starting and seasoned product managers will enjoy.
It covers a wide range of topics, from team collaboration to recruiting and pivoting. If you're getting started in the field, you'll also find episodes that will help you build your career.
One caveat is the audio quality. Certain episodes can be difficult to listen to, especially in noisy environments.
Popular episode: Product Management Hacks with former Netflix VP of Product
4. How I Built This
Total episodes: 401
Publish frequency: weekly
Approx. episode length: 60 minutes
How I Built This tells the origin stories of some of the world's greatest companies, like Bumble, Southwest Airlines, and DuoLingo.
Guy is a master interviewer and storyteller. His questions usually go beyond business, which makes for interesting conversations. Amongst others, he explores the mindset, convictions, and doubts of the founders along their journey. This approach helps humanise them but also understand how they managed to turn their product idea into a global movement.
Popular episode: Wikipedia: Jimmy Wales
5. Inside Intercom Podcast
Total episodes: 322
Publish frequency: weekly
Approx. episode length: 25 minutes
Intercom, the messaging platform, runs a fantastic podcast about product management, design, marketing, and entrepreneurship.
Inside Intercom has published over 300 episodes to date and releases new ones weekly. Although frequent, the episodes consistently pack a ton of value and practical insight.
Guests include product experts like Julie Zhuo (Facebook), Jason Fried (Basecamp), and Jackie Bavaro (Asana), but also business leaders like Andrew Chen, General Partner at Andreessen Horowitz and Bob Moesta, President At The Re-Wired Group.
It's a great podcast to listen to if you want to keep up with trends in the world of SaaS, tech, and product. You might also like their more recent podcast, Intercom on Product.
Popular episode: Riley Newman, Head Of Data Science At Airbnb
6. Product Mastery Now
Total episodes: 300
Publish frequency: weekly
Approx. episode length: 30 minutes
You may know Product Mastery Now under its former name: The Everyday Innovator. The show has been around since 2016 and has over 300 episodes live on Apple Podcasts.
Product Master Now is a product masterclass for managers at all stages of their careers. You'll learn about managing product development, testing product ideas, conducting market research, collaborating with teams, and much more.
Chad McAllister, who's hosting the podcast, is fantastic at extracting actionable tips from his conversations with the guests. He gives you lots of strategies to experiment with.
We also like Chad's informal style of interview. As one listener put it:
"It is as if you're in the room having a delightful conversation with interesting experts over coffee."
Popular episode: How to make product roadmaps not dangerous – with Bruce McCarthy
7. Product Thinking
Total episodes: 60
Publish frequency: weekly
Approx. episode length: 30 minutes
Melissa Perri is a product management expert and thought leader. She is also the author of Escaping the Build Trap and the podcast builds upon the ideas she presents in the book.
Product Thinking is a podcast for current or aspiring product leaders. It explores how organizations can leverage product leadership to manage and improve their systems.
Melissa's experience alone makes Product Thinking a podcast worth listening to. In fact, every other episode is a Q&A where she answers questions submitted by her audience.
But Melissa also has a vast network and brings on remarkable guests on her show.
She and her guests often share real-life examples of the topics they discuss. This makes the podcast easy to digest and translate into action. We recommend both junior and senior product managers check it out.
Popular episode: Getting Your Users Hooked with Nir Eyal
8. The Product Experience
Total episodes: 166
Publish frequency: weekly
Approx. episode length: 30 minutes
The Product Experience is produced by Mind the Product, a global community of 150,000+ product managers.
It is a podcast that features the best keynote speakers and guests from the meetups Mind the Product organises around the world. Popular episodes include conversations with authors Josh Seiden (Outcomes Over Outputs), Rossi Proven (The Black Mirror Test), and Melissa Perri (Escaping the Build Trap).
Each episode offers strategic insight you can test in real-life.
It is a great podcast for those looking to climb the echelons of product management, whether they're new to the industry or want to level up from product manager to entrepreneur.
We also love the fun and friendly energy of the hosts, Lily Smith and Randy Silver. The duo is known for their laid back, yet no-fluff interview style.
Popular episode: Shape Up – Ryan Singer
9. Rocketship FM
Total episodes: 544
Publish frequency: weekly
Approx. episode length: 30 minutes
Forbes, the Huffington Post, and Entrepreneur magazine all have recognized Rocketship FM as one of the best business podcasts out there. It has been around since 2016 and boasts over 500 episodes.
Though recorded with tech entrepreneurs in mind, it is a great resource for product managers as well.
You'll hear about productivity, product research, growth hacking, and much more from a variety of tech professionals: entrepreneurs, developers, marketers, product managers, and designers.
The podcast is educational and actionable. The hosts have a remarkable chemistry with their guests, which always makes for fun conversations.
On the downside, the episodes tend to be heavy on advertisements which can hinder the listening experience. We wish they'd offer a paid, ad-free version of the podcast.
Popular episode: We F*cked Up: Stories about Product Mistakes
10. One Knight in Product
Total episodes: 118
Publish frequency: weekly
Approx. episode length: 40 minutes
One Knight in Product is one of the youngest podcasts on our list. Yet, it has been gaining traction in the product management community.
Founded in 2020, One Knight in Product is the brainchild of Jason Knight. Jason is a B2B product leader who wanted to talk to people about product management—not just the same old people that everyone always talks to, but a wide cross-section of the product community.
His guests range from best-selling authors and thought leaders to day-to-day practitioners and those starting out.
"The goal from the start has been to have insightful and entertaining conversations with people, share their stories and inspire product managers, product leaders, product markets and anyone else involved in creating the products we know & love."

Jason Knight, host
New episodes come out weekly on Google Podcasts, Apple Podcasts, Spotify, and Youtube.
Popular episode: How to Build an Effective Product Organisation – Marty Cagan
11. Product Talk
Total episodes: 200
Publish frequency: weekly
Approx. episode length: 40 minutes
Product Talk shares the journeys that great product leaders go through to discover what makes a great product and how to best serve the people they create products for.
From failures and formative learning experiences to inflexion points and "aha" moments, this Webby Honoree Award Winner podcast offers unique insider stories.
We create intimate connections with product leaders, and the space to have easy conversations in a friendly atmosphere. That is probably why, when our hosts meet longtime listeners, they strike up conversations in a way that makes it feels like they've been friends for years.

SC Moatti, Product Talk host and founder
The show is consistent in its programming, with new episodes released every Wednesday. Each episode is accompanied by a companion blog post with quote highlights and easy access to audio, popular eBooks, and theme-based content.
Produced by Products That Count, a global product acceleration platform reaching 300,000+ strong product managers, Product Talk has inspired other great podcasts, like the Kauffman Fellows podcast and the Mighty Capital podcast.
Popular episode: Mozilla Chief R&D Officer on Creating and Designing People Focused Tech Products
12. Bootstrapped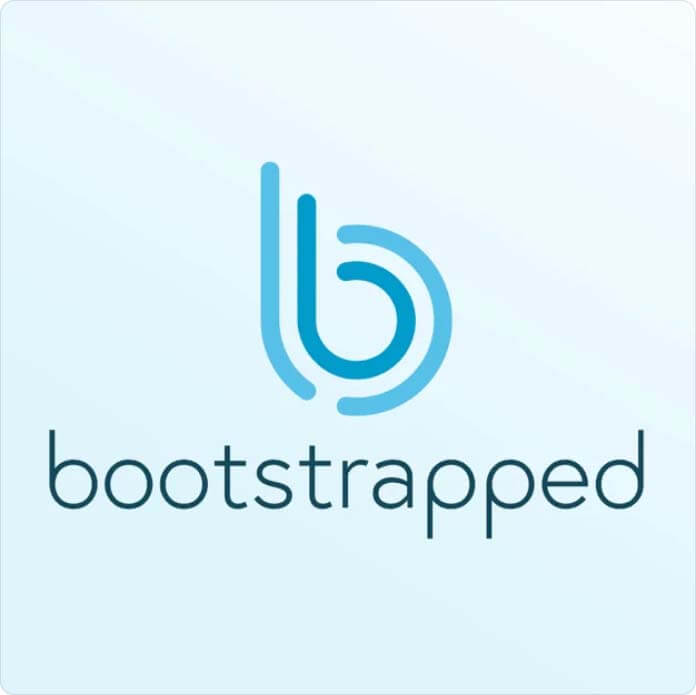 Total episodes: 218
Publish frequency: weekly
Approx. episode length: 30 minutes
If you enjoy product management podcasts, you might enjoy our founder's very own podcast, Bootstrapped. The show's been running since 2013 and has over 200 episodes out—some, interviews, others, casual conversations between bootstrappers. New episodes come out every Friday.
It's a podcast for those running or looking to start a bootstrapped company, though it delivers on the product front as well.
You'll be introduced to smaller companies by the people that have built them on their own dime. You'll hear about how they dealt with issues like marketing on a budget, dealing with difficult customers, and managing entrepreneurial stress.
Popular episode: When, if ever, should we refuse a customer?